SAGNA: FRENCH INTERNATIONAL CAREER EXAMINED
Submitted by

content

on Tue, 01/25/2022 - 11:53
At the start of his football career, BacarySagna wanted to play for the Senegalese national team. The right-sided defender contacted the Senegalese football authorities at the age of 17 but they were not forthcoming. BacarySagna didn't get a reply and that left him disappointed. The Frenchman would later get an invitation from the Senegalese football authorities when he started playing for Auxerre in the French top flight.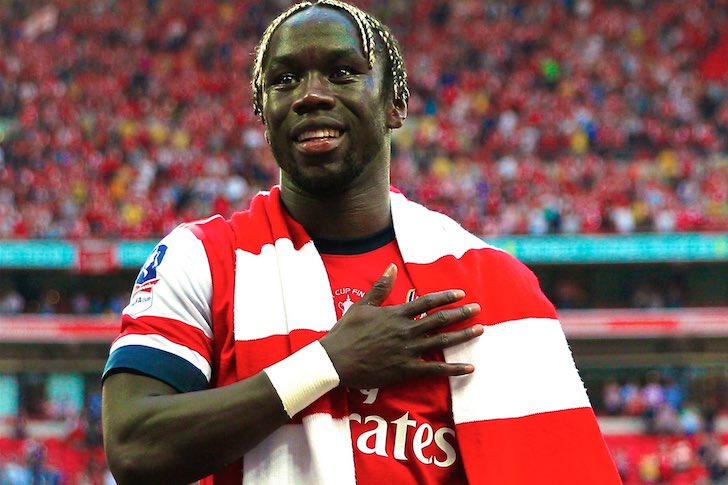 Sagna was contacted by the Senegalese football authorities on the day of a game with the French u-21 team and he had to make a decision without much thinking time. In the end, he opted to stay with the French u-21 team whom he represented at the 2006 European u-21 Championship in Portugal.

He was part of the French team that beat hosts Portugal, Germany and Serbia & Montenegro in Group A to emerge as winners with a perfect record. The French team lost out to the Netherlands in the semi-finals at the end of extra time via a 3-2 defeat. The Netherlands went on to nest Ukraine in the final to win the tournament.
BacarySagna made his debut for the senior team shortly after making his move from Auxerre to Arsenal in the Premier League in the summer of 2007. He came on for Francois Clerc after the hour mark during an international friendly match with Slovakia which France won 1-0 on August 22, 2007. Sagna made his competitive debut for the French senior national team during the 6-0 thumping of the Faroe Islands away from home on October 13, 2007. He played the whole game as France secured a big win over the Faroe Islands in what was an Euro 2008 qualifier. It proved to be the only appearance for BacarySagna during the qualifying campaign for the Euro 2008 tournament in Austria and Switzerland. He was not in contention for the tournament proper mainly due to injury.